We understand that people are the core of our strategy
We recognize that people are at the center of our organization, the identity and culture, and attempting to leverage their development and their relationship to the environment.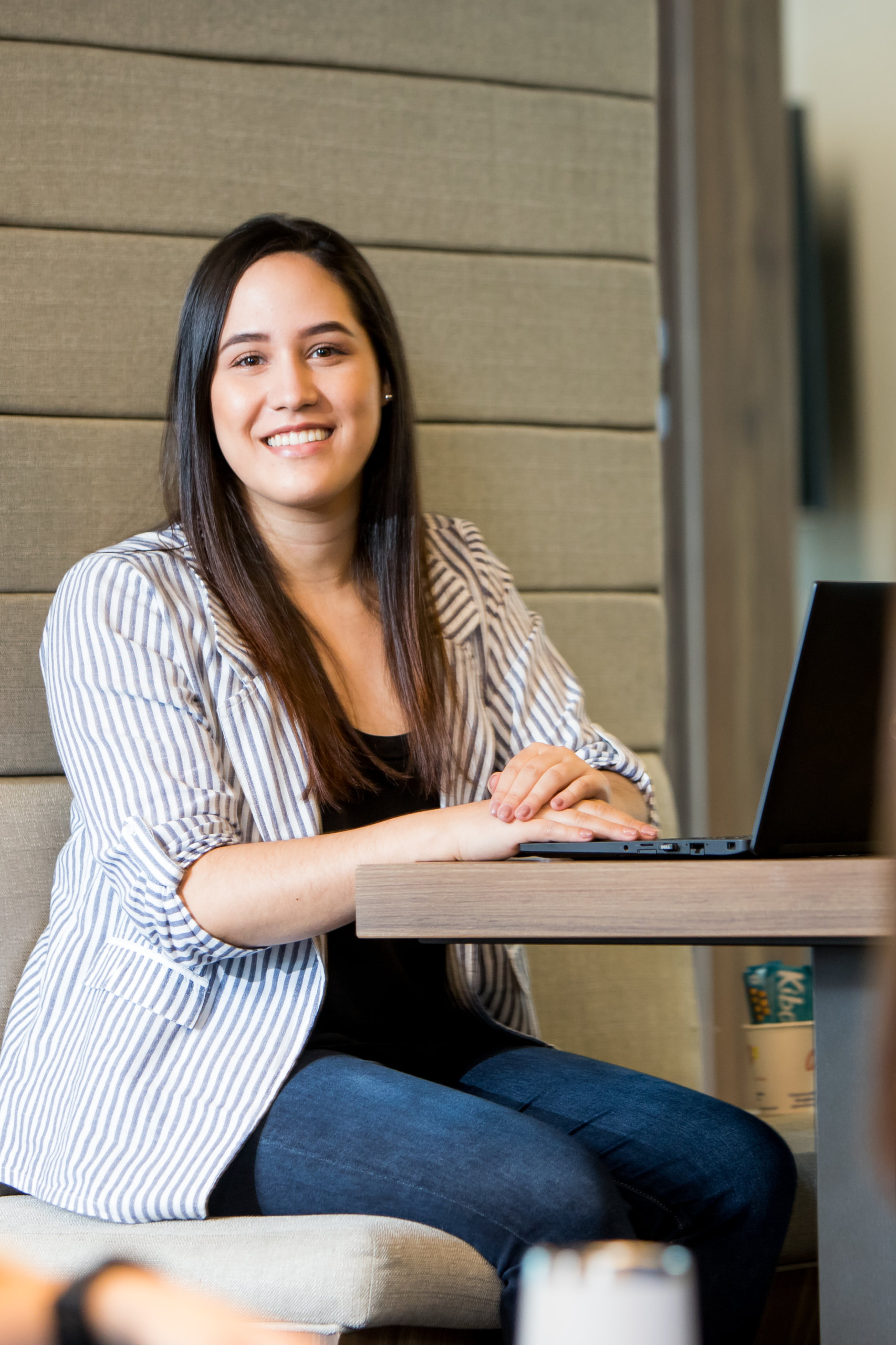 Inspiring leadership
We believe in a leadership that promotes open dialogues and constant listening because these are the only way to build trust-based relationships.
Because we are a company with a regional reach, that promotes the ability to exert influence, dialogue, and leadership, we have a prospective and strategic of the environment and contribute to the harmonious development of the territories where we operate.
We promote the well-being of our employees
To protect the physical, emotional, mental, and financial health of our employees, we implemented policies that contribute to each individual's development and well-being, and we promote healthy, sustainable lifestyles that go beyond the work, family, and social spheres. 
Sexual harassment prevention and attention
We are an organization committed to actively promoting respect for human rights in developing its business, portfolio, and value chain.
Therefore, the corporate philosophy and promotes the construction of new ways to respect and repair human rights.
Learn more about our policy here
Occupational Health and Safety
The companies of the SURA business group have occupational health and safety systems that seek to generate safe and healthy work environments and promote the well-being of employees.
The companies have policies, annual work plans, procedures and participation mechanisms for employees.
Total number of lost workdays due to accidents: 4,250
Severity rate (million hours lost due to injuries): 0.026
See more about our OHS Programs here
Benefits
We believe in the importance of people's well-being. We have a diverse portfolio of benefits, designed for different moments in the lives of our employees and with comprehensive health options. All this in order to promote the loyalty and commitment of our employees, contribute to their quality of life and that of those around them.
See more here
The company has support groups such as
Copasst: is responsible for promoting and monitoring compliance with occupational health and safety standards. Similarly, it is a mechanism for employee participation and communication between employees and employer.
Labor Coexistence Committee (CCL): made up of employees in order to promote healthy labor relations and prevent situations of workplace harassment and in the event of any situation of harassment, the CCL receives it through the mechanisms provided in each company and the managed through the procedures that are held within it.
Emergency Committee: it is responsible for coordinating at a strategic level the execution of the activities that must be carried out for the comprehensive management of emergencies, mitigating the consequences on people, facilities and equipment.
Labor flexibility
Flexible hours: as a response to diversity and the challenges posed by our environment, we allow our employees who are not responsible for assistance or customer service to work flexible hours so they may find balance in all the spheres of their lives.
Time bank: we have implemented different strategies, such as working four addition hours a week to leave Friday afternoons free, having a free afternoon off on people's birthdays, and have a short workday on Fridays.
Tele-work: at Grupo Empresarial SURA we promote teleworking and working from home.
Part-time working options: mainly in health care positions.
Protection of maternity and paternity
Lactation rooms: in our facilities we have lactation rooms with adequate conditions for the extraction and storage of breast milk, to later transport it home and dispose of it to feed the baby, in the temporary absence of the mother.
Protection for breast-feeding: after the end of maternity leave, our employees have a staggered return to the workplace and have the benefit of working part-time remote work for up to two months.
Extended parental leave: in addition to the legal licenses for the main caregiver and the second caregiver, the Company grants 7 paid working days in the event of the birth or adoption of children, (both for the main caregiver and for the secondary caregiver) and has the benefit of extralegal vacations (between 15 and 40 days per year depending on seniority) that can be used as an extension of the license.
Childcare facilities or contributions: in Colombia, Grupo SURA has agreements with private institutions for childcare. In countries such as Chile, the Company directly pays the nursery/nursery expenses for children of employees under 2 years of age in accordance with internal policies. 
Education
We invest in the talent of our employees at all levels, enabling programs and activities that allow them to better understand themselves, develop skills and strengthen work teams.
Average hours of training per employee: 51
Average investment in training per employee is USD 153
Over the past year, we have invested USD 4,605,605 in training and development programs.
Cultural diversity
In the SURA Business Group we have different policies, procedures and means for the prevention and attention of cases of discrimination and harassment.
The company has the Code of Conduct for SURA, SURAMERICANA, and SURA AM. This Code provides various statements about cultural diversity and fair treatment and prohibits discrimination based on sex, race, nationality, religious belief, or political affiliation.
As a multi-Latin group, we have cultural diversity in our employees and with it the opportunity to strengthen organizational practices.
99.9% of the company's employees are of Latin American origin and the main nationalities are 71.43% colombians, 8.89% mexicans, 7.91% chileans, 2.61% peruvians, and 2.06% salvadorans and 1.96% argentines.
The share of each nationality in management positions is 64.2%, 11.5% 9.1%, 3.2%, 2.6% and 4.8%respectively. 
See our Inclusion and Diversity Policy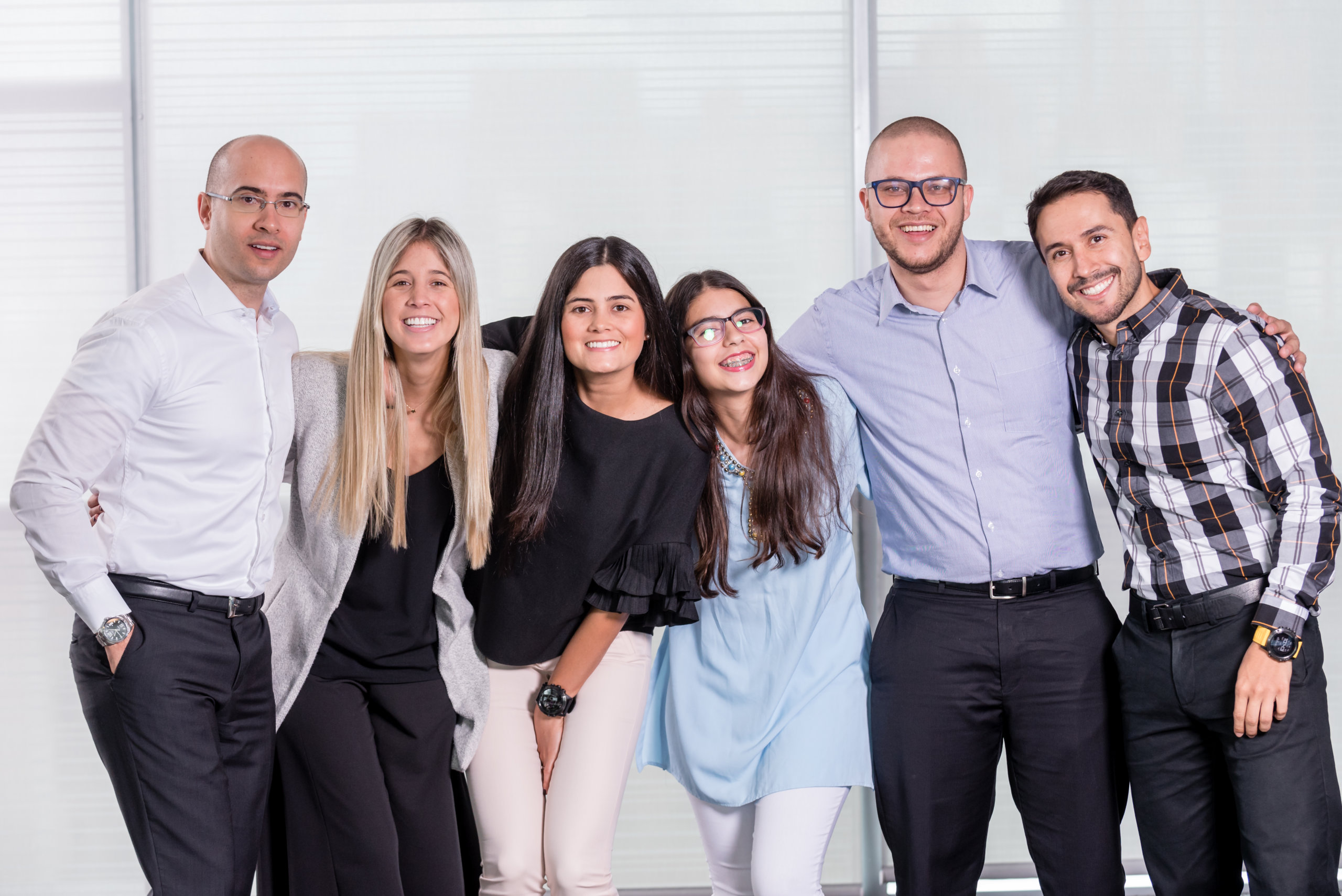 Some numbers about our employees
Compensation
Our compensation scheme comprises fixed payments and other incentives which are reflected as follows at the organizational levels.
| | | |
| --- | --- | --- |
| Level | Average women's annual salary in dollars | Average men's annual salary in dollars |
| Executive level | $ 151,892 | $ 225,777 |
| Executive level (includes other incentives) | $ 229,720 | $ 377,472 |
| Management level | $ 39,230 | $ 50,404 |
| Management level (includes other incentives) | $ 44,484 | $ 60,611 |
| Non-management levels | $ 13,076 | $ 17,062 |
| Non-management levels (includes other incentives) | $13,403 | $17,678 |
Average TRM 2022: COP 4,255.44
* Figures reported annually in dollars.
Verification of compensation data (see page 100)

Annual compensation for top executives
Fixed: 60%
Variable: 40%
Variable compensation is part of the total compensation of the CEO and the Executive Committee. It is made up of short-term and long-term incentives, both tied to financial performance indicators and sustainability metrics. As of 2021, our sustainability goals have greater relevance in the evaluation in order to carry out a comprehensive review of compliance with the Company's strategy.
In Grupo SURA, this compensation is paid as follows: 60% in cash and 40% in shares. For values generated in shares, a clause applies in which they are not made effective in the event of dismissal of the employee for issues related to fraud or fraudulent action.
Level

Long-term Incentive
Short-term Incentive
Financial
Long-term ROE

Short-term ROE

Relative financial metrics
 

Average measurement indicators of sustainability and Sustainable Finance

Performance period
3 years
1 year
Time allowed for the CEO's variable compensation
5 years

0

Multiple of the annual base salary paid in shares to the CEO
0.26
Multiple of the annual base salary paid in shares to members of the executive committee
0.22
Annual total CEO compensation to average employee compensation ratio Grupo SURA: 54.63