Economist from Universidad del Pacífico en Lima (1984), with postgraduate studies at Boston University (U.S.A.) where he earned his Master in Economics and an MBA.
General Manager of AFP Integra and CEO of SURA Peru, he is involved in the Pension Funds industry since the reform made in Peru in 1993. Before, he was the CEO of ING for Peru and Colombia, and the President of ING Pensiones y Cesantías in Colombia.
From 2005 to 2007, he worked in Chile as the Corporate CFO of ING Chile, responsible for the Life Insurance, Pensions, Healthcare and Mortgage Loans businesses. In addition, he became the General Manager of ING Investment Management in Chile.
In Peru, he was a member of the executive team that founded AFP Integra, where he was the Investments and Finance Manager. Formerly, he works at Banco Central de Reserva of Peru.​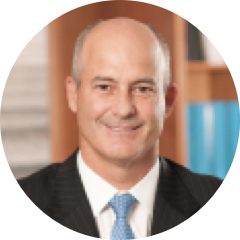 Regional SURA Asset Management